How it All Works
As a 'One-Woman-Show,' I book very limited appointment slots. It's the only way to keep everything running smoothly.
Request an appointment and if I have a spot available, I will book you in.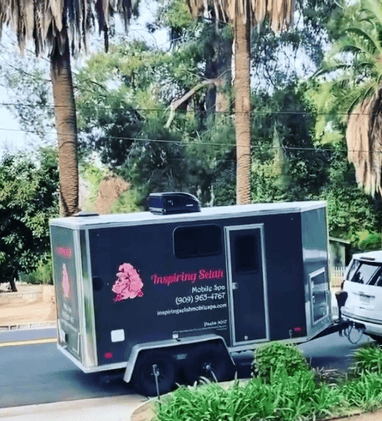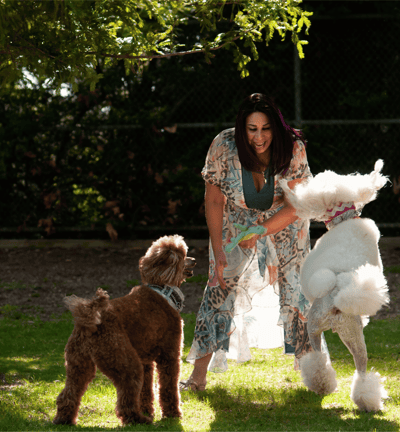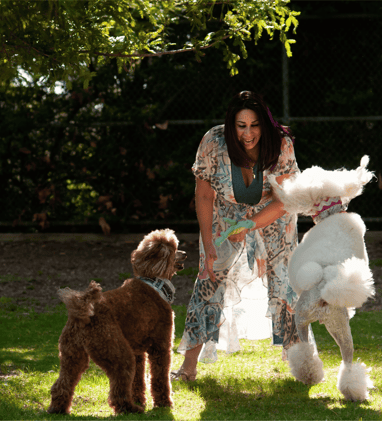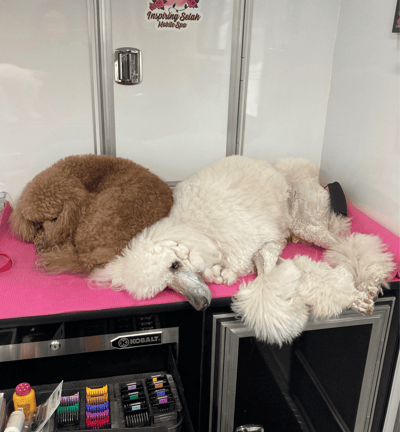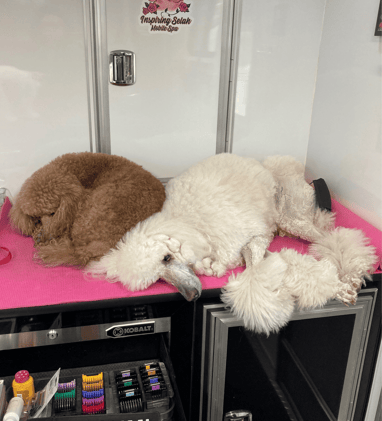 I'm Victoria. Owner and operator of Inspiring Selah Mobile Spa.

When I started my first mobile spa in 2007, I envisioned a relaxing and calm atmosphere where pet parents could feel confident their four-legged family members were well cared for during a grooming session.

With a veterinary technician background, grooming turned out to be the best option for me to make "pawsitive" connections with pets and the people who love them.

One of my proudest moments was traveling across the country to earn my certification with the National Dog Groomers Association as a nationally certified groomer.
My Standard Poodles, Diamond and Selah come with me to work. They help keep everyone calm and truly enjoy their job.
These days I enjoy giving helpful tips to my clients about coat care, raw feeding, and natural health. I am currently studying homeopathy and hope to make more of an impact using natural remedies and homeopathy in my business.